our mission
lil'gourmets strives to cultivate curiosity in lil'ones with nourishing, veggie-focused global cuisines from an early age to help them fall in love with vegetables and flavorful foods for life.

We imagine a world where kids become curious about Morocco, because they love their Moroccan Squash ... and one where they request the complex flavor of a vegetable curry more often than mac & cheese!
I was a working mom when I began introducing solids to my son, Jayden. I always assumed that I would feed him one of the prepared food options, given the demands of a career and being a new parent. When the time came, I opened my first jar of shelf-stable food, and it just didn't look, smell, or taste like a vegetable should.  I found the prepared baby food options to either be too sweet, too bland, and all over-processed.
So I began something I never thought I would: cooking all his meals, full of a variety of vegetables, grains, and spices.  As he got older, I saw the impact that the early introduction of delicious vegetables had on his palate … as a toddler, he ate a lot of veggies and really flavorful food.  I was so happy to be able to offer Jayden nutritious, flavorful food that he devoured, but the cooking and cleaning took away from my already limited time with him.
I decided to launch the food I made for him knowing there must be other parents like me, looking for truly nutritious, truly delicious, vegetable focused-meals that taste like they were made fresh that day.  Meals that allow parents to take a break from cooking their kids foods, without feeling like they are sacrificing taste or nutrition.
My daughter, Mira, now eats lil'gourmets almost every day and I am so happy that she gets essential nutrients and fresh, homemade taste even when I don't have time to cook. I hope you and your lil'ones love our veggie meals as much as we do!
With gratitude,
Shibani
Mom to Jayden & Mira
why we created lil'gourmets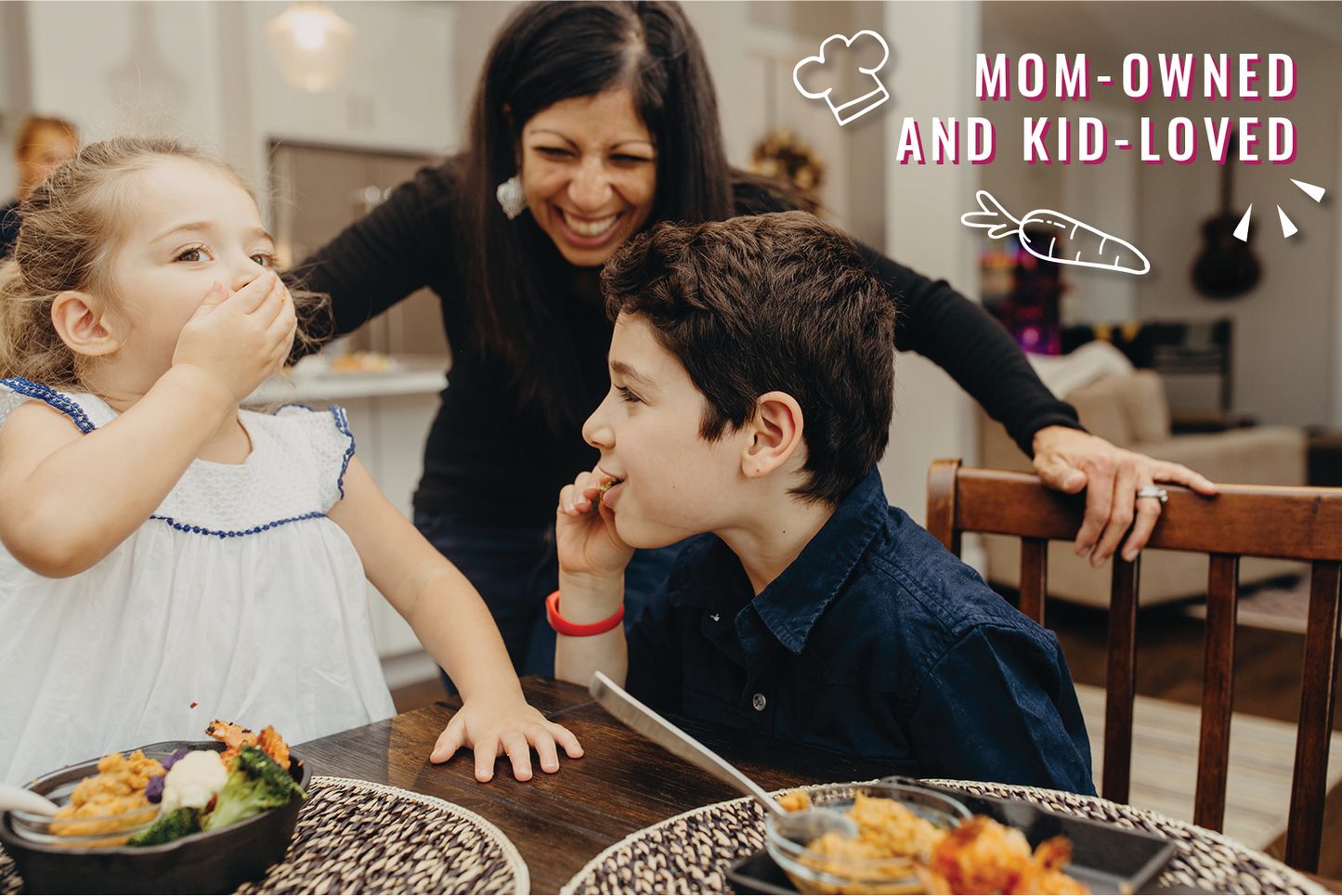 our expertise
We have surrounded ourselves with expert advisors to bring you safe, delicious, nutritious foods that we feel great about feeding to our kids and hope you do too. Read more about our advisors on our FAQ page.